The new standard in licensing.
FIRM ANNOUNCEMENT:
Orrick, Buckley combine to form financial services and fintech law powerhouse
The new standard in licensing.
FIRM ANNOUNCEMENT:
Orrick, Buckley combine to form financial services and fintech law powerhouse
We're here to make licensing better.
We're APPROVED — a licensing service for financial services companies. We're part of Orrick, a law firm nationally recognized as a leading advisor to fintechs and other financial services clients navigating compliance and regulatory matters. Our innovative, technology-enabled approach is designed to make the licensing approval, compliance and examination process smarter, more predictable and more streamlined than ever before.
In addition to our legal and industry knowledge, we bring a fierce commitment to blending the best people, processes and technology.
A smarter process.
We've worked within the contours of financial services licensing for years and know the systems exceptionally well. We know the rules. We know the nuances. And we know the common missteps that many organizations make along the way. We read between the lines. APPROVED understands the needs of regulators and what lies beyond the written requirements. We anticipate regulatory requests and create workflows that result in fewer deficiencies, fewer snags and smoother applications.
A broader perspective.
Our legal experience does more than add credibility to our representation. We see and understand the complexities of our clients' needs in ways that others can't. The art of licensing and compliance is a marathon made of sprints, and hurdles appear at every stage. Rules and regulations in financial services shift overnight, and we are determined to remain ahead of them. APPROVED stays on top of licensing and process change, and helps you navigate it to remain compliant and open for business.
A better experience.
The licensing process can be arduous, but we are here to make it as fluid as possible. Obtaining licenses is a necessary first step in running a business, and maintaining them is absolutely critical to staying open. APPROVED can't change the laws, but we can help you navigate the processes that surround them. We offer cost certainty in pricing, a smarter workflow and sophisticated knowledge and support. In a process that can often be both impersonal and invasive, we bring back the human touch.
Let's get started.
Whether you are looking to get licensed, remain compliant, or simply want to learn more about our innovative approach, we can help.
Use the contact form to get in touch with an APPROVED licensing professional.
FOLLOW US: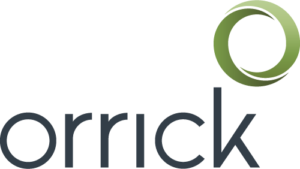 Orrick is a global law firm serving the technology & innovation, finance and energy & infrastructure sectors. Founded more than 150 years ago in San Francisco, Orrick has offices in 27+ markets worldwide. In each of the past seven years, Financial Times has named the firm among the top 3 most innovative law firms.
Learn more at orrick.com.